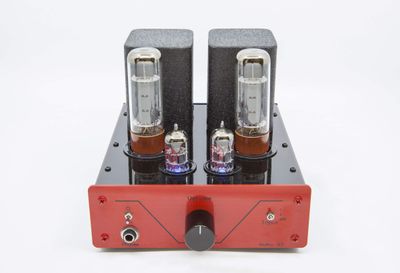 Red Roo SE5 Stereo Amplifier Kitset
$1,089.00
SE5 5 Watt Class-A stereo power amplifier.
The SE5 Phono stereo amplifier operates in pure Class-A and can connect to any phone preamplifier, DC/DVD player or DAC. It also has Bluetooth input.
Use the options menu above to purchase with or without tubes, and as a solderless kit with a fully assembled and tested PC board, or a set of individual parts that need to be assembled and soldered.
The time to ship will range from a few days to several weeks depending on stock. Please contact us for an accurate delivery estimation.
Free premium delivery within Australia.
International delivery is calculated on purchase.
SKU: 10000-4